WEEE Recycling
Metalco has expanded on its vast experience in the metal recovery and recycling sector through the setting up of a waste electrical and electronic equipment (WEEE) recovery and recycling facility. The ultimate aim of metalco is to divert WEEE from unsustainable disposal routes such as landfill and recover and recycle the maximum potential from such waste. Through it's permitted WEEE management facility situated in luqa the following WEEE can be accepted:
Large household appliances including electric cookers and dishwashers
Cooling and freezing appliances including household and commercial refrigerators, freezers and air conditioning units
Medium household appliances including microwave ovens, electric fans and electric radiators
Small household appliances including toasters, irons, vacuum cleaners and hair-dryers
IT and telecommunications equipment including computers, servers, photocopiers, mobile phones, printers, and facsimile machines
CRT monitors
LCD monitors
Consumer electronics including TVs, DVD players, hi-fi equipment, electric guitars, amplifiers, radios, cameras
CRT TVs
Flat panel TVs
Electrical and electronic tools including drills, electric saws, sewing machines, lawnmowers, sanders, nail guns
Toys, leisure and sports equipment including video game consoles, electronic fitness equipment electric trains and car racing systems, coin slot machines
Automatic dispensers including cold drinks and snacks dispensers, cash machines
Monitoring and control instruments including smoke detectors and thermostats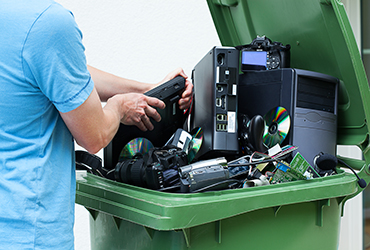 For further details and enquiries regarding the ongoing process being offered by our company, kindly contact us on weee@metalcoltd.com.